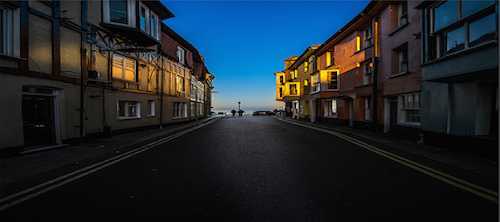 Every city has its shortcomings and opportunities. Whether it's something to do with the roads, the urban development, or the area's environment as a whole, there is no city that is entirely perfect. That said, there are always ways to make improvements in an area's infrastructure. Of course, these improvements start—and often end—as little ideas in people's heads. The problem is that a lot of people are intimidated to start ambitious projects like this because they are afraid they won't be able to find the funding to complete them. The reality is that there are partnerships out there that seek to back these ideas through grant funding opportunities.
The C.W. Courtney Company is a general civil engineering consulting firm that has been providing civil, municipal, and environmental engineering services since 1903. The company has completed numerous projects around the Cuyahoga County area and is always interested in new projects to be involved with. They also provide the opportunity for people to apply for grant funding. For those that have a request or specific project in mind for their area, they are encouraged to apply for one of The C.W. Courtney Company's grant funding opportunities. The team is responsive to ideas and requests.
Each of The C.W. Courtney Company's grant funding opportunities includes the involvement of a principal engineer who will be in charge of the planning and oversight of the project. These engineers are experienced and dedicated to turning ideas into realities. The fourth generation company has 112 years of experience in the municipal engineering, land surveying, and construction management fields. They have completed a myriad of different projects, including major highway constructions and sewer system overhauls. Their experience with both municipal and private projects allows them the unique opportunity to see both sides.